My Land For Deer (part two)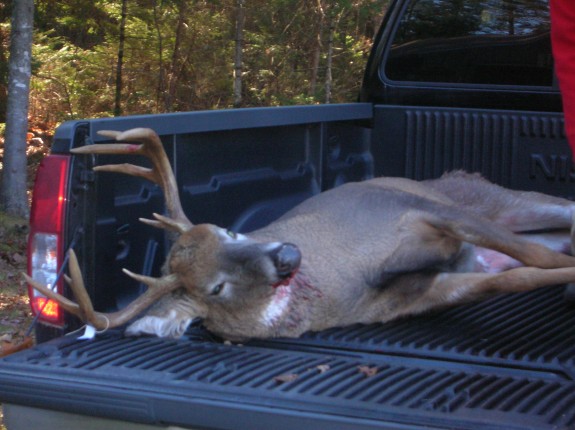 Back about ten years ago when I bought my tractor, my brother was checking it out and asked, "why do you need a bucket?"  The answer, TO BRING HOME THE TROPHY!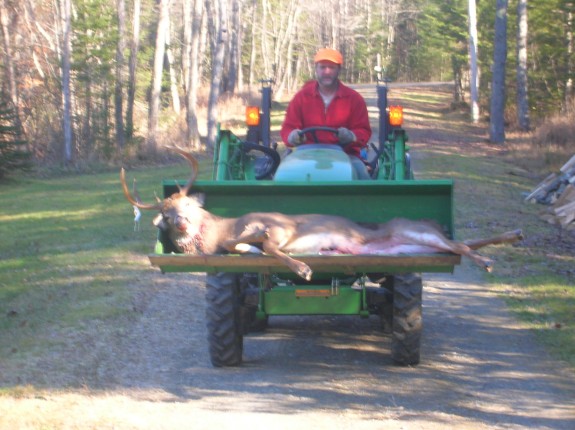 Yep, I shot a nice buck on my property.  He was swimming across the river from one of the islands when I spotted him.  When he got to my side of the river and climbed the bank, I was close enough to get a shot.  Actually I took several shots before downing him.  My heaviest deer to date; 202 lbs. with an 11 point rack.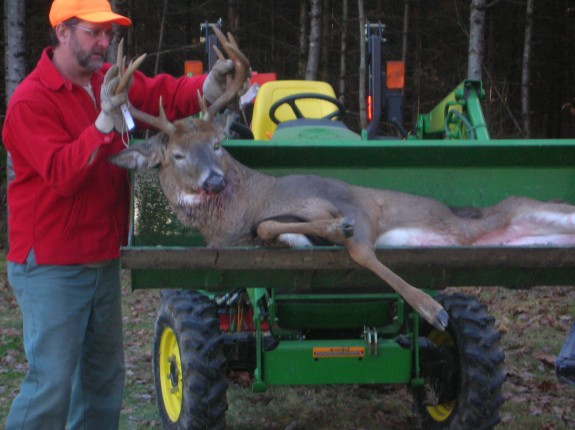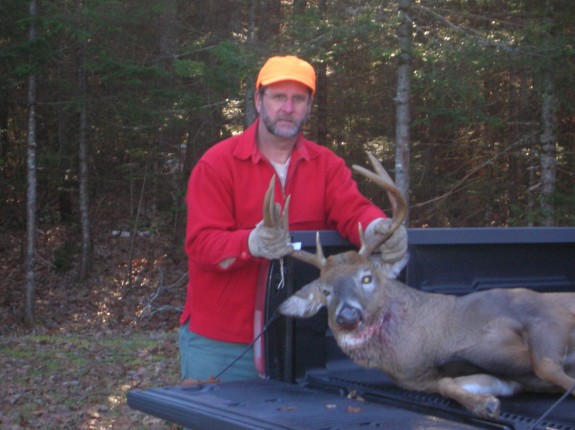 I figured he was looking for that doe that has been hanging around my property.  He was actually heading towards my yard.
This is just another example of the perks that come with owning land in Maine.