Maine Wilderness Properties for Sale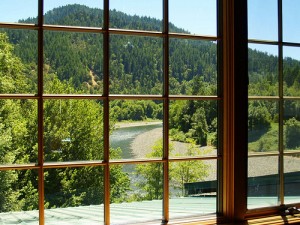 Rural Maine is a spectacular place filled with miles of gorgeous scenery, mountains, forests, and water. Quaint towns and villages only add to the attractions of owning wilderness property in Maine. These parcels are of equal interest for recreation and investment, and a large parcel can offer both at once.
Getaway places here range from waterfront cottages to a cabin in the woods, and even pastoral farms. Rich farmland in some areas offer the start of an organic fruit, vegetable, or livestock operation. For anyone dreaming of the rural farm lifestyle without the demands of milking, ornamental nursery stock and Christmas tree farming are viable alternatives.
Beyond vacation homes and agricultural pursuits, Maine wilderness presents some excellent outdoor sports and recreational investment opportunities. The abundant wildlife opens the doors to exciting hunting and fishing programs, adventure vacation resorts, spas and retreat facilities. It's a short flight from major East Coast metro areas, where an escape to a quiet place is always in demand.
There is a lot of prime hunting and fishing acreage in Maine. Rivers, streams and lakes are full of a range of fish, and plenty of deer, bear and turkeys for the avid hunting crowd. It's an excellent place for guided fishing and hunting trips. One property can double as both a vacation rental cabin source with wilderness hiking and canoeing in summer and hunting for fall and winter. Fishing trips can take place many months of the year.
Don't overlook outdoor winter sports opportunities. Snowboarding, tobogganing, cross-country skiing, and snowmobiling quickly come to mind. You need steep terrain for the first two, and lots of untamed country for the others, and the open spaces of Maine wilderness certainly provide both.
Clear skies, sparkling lakes, babbling brooks and mountain vistas. It will only take one trip to fall in love with the vast beauties of Maine's wilderness areas. Whether you're investing in your peace of mind, looking for the perfect place to spend some quality time with the family, or embarking on a new venture featuring the great outdoors – we're sure you'll find it all waiting for you here.
Maine wilderness properties on the market range from small, secluded building sites to large tracts of land. You will also find vacation cottages and homes for sale as well. Different areas cater to some interests more than others, so be sure to investigate what each one has to offer.
Photo credit: Gold Beach Real Estate / Foter.com / CC BY