Lakefront Land for Sale in Maine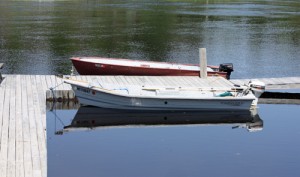 Maine has many lakes and ponds, some are measured in acres and others reach well over 30 miles long. When looking for lakefront property for your home or vacation home in Maine you will have many regions to choose from. Lakes regions in Maine include Downeast, Sebago Lakes Region, the Western Maine Mountains and north to the Moosehead Lake Region.
The Western Maine Mountains
In the Western Maine mountain region which includes areas like Rangeley, Jackman and The Forks, you will find abundant recreation and natural beauty. Many folks choose this area for their vacation home location and use it during all four of Maine's seasons. Here there is snowmobiling, snowshoeing, skiing, hiking, fishing and hunting to be enjoyed in the vast Maine woods.
Eastern Maine Lakes Region
From Downeast south to Damariscotta you will find many beautiful lakes that are large enough for boating and some great fishing as well. Although many of these lakes have an abundant number of homes and camps on them, you can still find gems that are very private with large amounts of water frontage.
Sebago Lakes Region
The Sebago Lakes area is very popular and well known for having some amazing properties. Sebago and Long Lake are connected by a Locke that you can still pass through by boat. Both these lakes have opportunities for anyone looking for an amazing summer home.   Although Sebago Lake is known for its boating community there are also many who consider it one of the best game fish Lakes south of Moosehead.
Moosehead Lake Region
The Moosehead Lake region involves mostly Moosehead Lake and the rivers around it although there are a few other large lakes. None come close to the size of Moosehead which spans 50 miles long. Around Moosehead Lake you can find waterfront property as well as more remote wilderness properties that are near the lake.