Finding Blueberries in Maine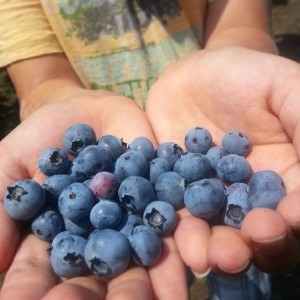 Blueberries in Maine
Every year people come to Maine to pick blueberries, wild or not they can be found all over the state and are enjoyed by locals and tourists. Blueberries are a superfood that can be enjoyed in smoothies, on yogurt, in a pie or all by themselves. They can be frozen and enjoyed in the cold winter months as well! Here you will find out when the best time to pick them is and where you can find them, both wild and grown by locals. We will also share the best way to freeze them!
Blueberry Hill Farm, Acton Maine
Here you will find highbush blueberries that can be picked from mid-July till September and sometimes even October! They are open every day from 8-5 as long as the berries are ripe. You can call 207.457.1151 to check before you make the trip.
Rupert Berry Farm, Turner Maine
Rupert's started out as having strawberry fields but over the years they have changed from growing strawberries to blueberries. The blueberries are high bush and only $2.00 a pound when you pick them yourself.  The owners are both a delight to chat with and will show you right where to go. They also have pick your own raspberries but those go fast so call ahead at 207.966.2721
Wild blueberries
Streaked Mountain, Buckfield Maine
Here you will have to work to get your berries! It's a quick, steep hike taking anywhere from thirty minutes to an hour depending what kind of shape you are in. But when you get to the top roam around, especially the back side of the tower on top to find the most berries. Don't forget to bring a Ziploc bag!
Mount. Pisgah, Winthrop Maine
Another quick hike that offers many patches of blueberries right along the top of the mountain. You can even find some right on the edges of the trails so keep your eyes open. You'll be even more rewarded once you climb the 60-foot fireman's watch tower with amazing views!
Once you have your berries picked you'll want to rinse them thoroughly under cool water.  Even if they are wild you'll want to rinse off any bugs and tiny twigs you might have picked. Next, you'll lay out the berries on a cookie sheet to dry for about an hour (If you were to rinse them and toss them in the freezer they would be a hard ball and impossible to cook with). You will then place the sheet of berries in the freezer for another hour. Once the berries are frozen you can put them in a freezer bag and use them for up to six months. They work great in smoothies and muffins!
Photo credit: Carrie Stephens via Foter.com / CC BY