This prime house lot has a beautiful elevated building site with the potential for views. The property is located in the quaint community of Appleton, Maine with frontage on Route 131. It is surveyed with power and phone at roadside.
If you have the plans for the house of your dreams but you do not have the place to build it, look no further than this premier piece of real estate located in the Mid-Coast region of Maine.
Listing Number: 144
Acres: 2.67
Water Access:
Price: $19900
For More Details:: Click Here

Go Here For Full Listing Details
50 acres of land with fabulous views of nearby hills and distant mountains. This property has year-round access on Route 131 with power and phone. Located in Appleton, Maine, this wooded tract would make a great homesite for someone looking for acreage.
The land is located in the farm-rich area of Knox County. Belfast is about a 20 minute drive and the town center is 5 minutes away. This is high land with a north facing aspect. A driveway runs into the land for about 500 feet and there are several trails that wind their way throughout the property further accessing this tract. There is a small brook that flows through a portion of the woodlot.
This is a wooded parcel that has a good stand of hemlock, pine and hardwoods. There is plenty of firewood to last the new owner a lifetime. This area is prime wildlife habitat and there is healthy populations of both white tail deer and wild turkey on the property.
For the price of a house lot in Bangor, you cannot go wrong with this woodland investment is the quaint mid-coast region of Maine.
Listing Number: 142
Acres: 50
Water Access: Stream Frontage
Price: $67500
For More Details:: Click Here

Go Here For Full Listing Details
Here is a great opportunity to purchase a prime pine and oak woodlot in Knox County. This property was once farmland which was abandoned and has since grown into a desirable timber stand. The old homesite is still evident with a few apple trees and remnant cellar perched on a knoll with views of nearby hills. Old stone walls abound as well as a network of trails through the forest.
Access to the property is a series of little used town roads. The land is gated for privacy. Most of the property is upland and is prime habitat for a thriving white tail deer population.
Appleton is a quaint town nestled in the foothills of Knox County. It is sparsely populated with homes connected by narrow, windy country lanes. Belfast and Waterville are the nearest service centers each located about ½ hour drive from the property.
This woodland tract is an ideal long-term timberland investment. As an added bonus, the deer and turkey hunting in this area is considered some of the best in Maine. Its privacy lends itself for someone to build a remote hunting cabin. Location, investment, wildlife and privacy; what more can you ask!
Listing Number: 141
Acres: 67
Water Access:
Price: $67500
For More Details:: Click Here

Go Here For Full Listing Details
Take notice of these 22 acres located in the rural countryside of Penobscot County. There is a 3 +/- acre field on the front portion of the property. A small stream flows through the parcel. Power and phone are available at roadside.
This property would make and ideal site for a home or cabin. It is located on Edinburg Road, aka Route 116, and it is 10 minutes to I-95, 20 minutes to Oldtown-Orono area and just under a half hour to Bangor. Its peaceful setting is home to a multitude of wildlife. It is not unusual to see a flock of turkeys or a deer feeding in the front field.
Whether you are looking for a place to build a home in the country or a hunting cabin with easy access, check out this property. You will not be disappointed!
Listing Number: 140
Acres: 22
Water Access: Stream Frontage
Price: $19900
For More Details:: Click Here

Go Here For Full Listing Details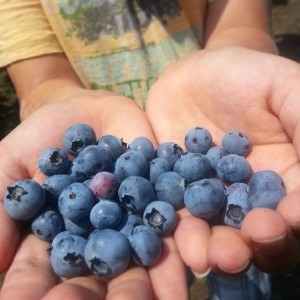 Blueberries in Maine
Every year people come to Maine to pick blueberries, wild or not they can be found all over the state and are enjoyed by locals and tourists. Blueberries are a superfood that can be enjoyed in smoothies, on yogurt, in a pie or all by themselves. They can be frozen and enjoyed in the cold winter months as well! Here you will find out when the best time to pick them is and where you can find them, both wild and grown by locals. We will also share the best way to freeze them!
Blueberry Hill Farm, Acton Maine
Here you will find highbush blueberries that can be picked from mid-July till September and sometimes even October! They are open every day from 8-5 as long as the berries are ripe. You can call 207.457.1151 to check before you make the trip.
Rupert Berry Farm, Turner Maine
Rupert's started out as having strawberry fields but over the years they have changed from growing strawberries to blueberries. The blueberries are high bush and only $2.00 a pound when you pick them yourself.  The owners are both a delight to chat with and will show you right where to go. They also have pick your own raspberries but those go fast so call ahead at 207.966.2721
Wild blueberries
Streaked Mountain, Buckfield Maine
Here you will have to work to get your berries! It's a quick, steep hike taking anywhere from thirty minutes to an hour depending what kind of shape you are in. But when you get to the top roam around, especially the back side of the tower on top to find the most berries. Don't forget to bring a Ziploc bag!
Mount. Pisgah, Winthrop Maine
Another quick hike that offers many patches of blueberries right along the top of the mountain. You can even find some right on the edges of the trails so keep your eyes open. You'll be even more rewarded once you climb the 60-foot fireman's watch tower with amazing views!
Once you have your berries picked you'll want to rinse them thoroughly under cool water.  Even if they are wild you'll want to rinse off any bugs and tiny twigs you might have picked. Next, you'll lay out the berries on a cookie sheet to dry for about an hour (If you were to rinse them and toss them in the freezer they would be a hard ball and impossible to cook with). You will then place the sheet of berries in the freezer for another hour. Once the berries are frozen you can put them in a freezer bag and use them for up to six months. They work great in smoothies and muffins!
Photo credit: Carrie Stephens via Foter.com / CC BY